I'm ecstatic to be mentoring for WriteMentor again this year! Reading through submissions last year helped clarify what kinds of stories I'm drawn to, and which ones aren't as likely to capture my attention. I received many fantastic chapters last year that just weren't in line with my personal preferences, so if you're considering submitting your story to me, here are some specifics of what I'm looking for.
My Wish List
The most important element to me is voice. I absolutely love voices that are lyrical and enchanting. Two of my favorite recent books are Laura Weymouth's The Light Between Worlds and Laini Taylor's Strange the Dreamer. I love humorous, engaging voices too, especially in middle grade. Double kudos if you can pull off lyrical and funny.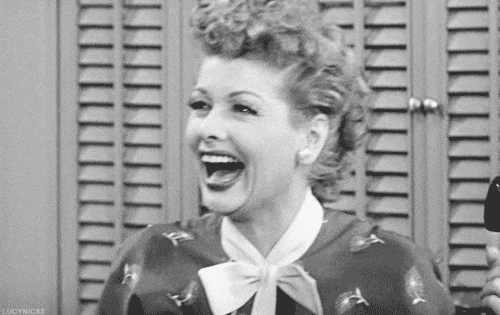 Another aspect that's important to me is tone. I don't mind dark themes, and I adore gut-wrenching emotional stories (Hello, Laura Weymouth!). However, if it's too dark and gritty, I'm probably not going to become invested. There can be hopeless moments in the story, but if the hopelessness pervades throughout the novel, it gets to be too much for me. For example, I love Sabaa Tahir's writing, but I still haven't read A Reaper at the Gates because I have to mentally prepare myself for the darkness of her stories.
I'm open to young adult and middle grade, and my genre preferences are the same for both age levels:
Fantasy: I love contemporary fantasy. If you've got a contemporary fantasy, please send it to me. (Unless it's extremely dark and depressing…) For other-world/epic-type fantasy, I'm a little pickier. For high fantasy, the world and premise need to feel unique. I'm rarely drawn to generic medieval worlds with elves and dwarves. If your fantasy is set somewhere unexpected with a plot that doesn't center around epic battles, there's a strong chance I'll be interested.
Magical Realism: Send it to me. The more magical, the better.
Contemporary: I'm not interested in romance, although I love romantic elements. I'm drawn to diverse voices and unique stories with themes that transcend the immediate plot of the book. If your story can help me see past my own limited perspectives and view the world in a different way, please send it to me.
Sci Fi: I'm generally not a good fit for science fiction, especially if it's high-tech and futuristic. However, if you've got a light sci fi/speculative novel that isn't highly technical, feel free to send it to me. To give you a sense of my taste, two of my all-time favorite TV shows are Firefly and Fringe.
In all categories, I'd love to see diverse voices of any kind. My son is autistic, and I'm particularly passionate about accurate, positive representation of autistic people.
I am a person of faith, so I'm not a good mentor for any books that center around disparaging religion. I am also not interested in books that are politically divisive or that prioritize making a point over story and character.
Above all, I'm looking for a story that has potential, but for which I can see specific ways to help the author improve it. Last year, I received a few submissions that were so good that I didn't see any areas in which I could actually help. There were other submissions that could have used some tweaking, but I couldn't see a clear path on what could/should be done. There were other submissions that needed more work than could be accomplished in a few months. All of this is completely subjective.
My Mentoring Style
My feedback is straightforward. If something isn't working for me, I'll tell you. However, I strive to make sure my feedback is actionable. I want you to see what isn't working, but I also want you to get ideas on how it can be tweaked so it does work. I'll always comment on what I love too; that's equally important. And I don't expect every bit of feedback I give to be implemented. The story is yours, not mine. As with any critique, it's ultimately up to you to decide what to change and what to keep.
Particular strengths for me are plot structure, character arcs, pacing, line editing, and grammar. Line editing is my favorite part of writing, and I taught a college grammar course, so if you need a little help in those areas, I might be a good mentor for you.
What I Look for in a Mentee
A sense of humor and a willingness to work hard. I'm not going to choose to mentor you if I feel like there isn't something substantial I can help you with, so if you're not interested in making big changes to elements of your story, please don't submit it to me. There's a limited amount of time before the agent showcase, and I'll expect that you'll have the ability to work extensively on your book during the summer. But a sense of humor can go a long way in coping with stress, and I'll be here to support you through it all.
If you're looking for more details on the WriteMentor programme, go to https://write-mentor.com/. Submissions open April 15.